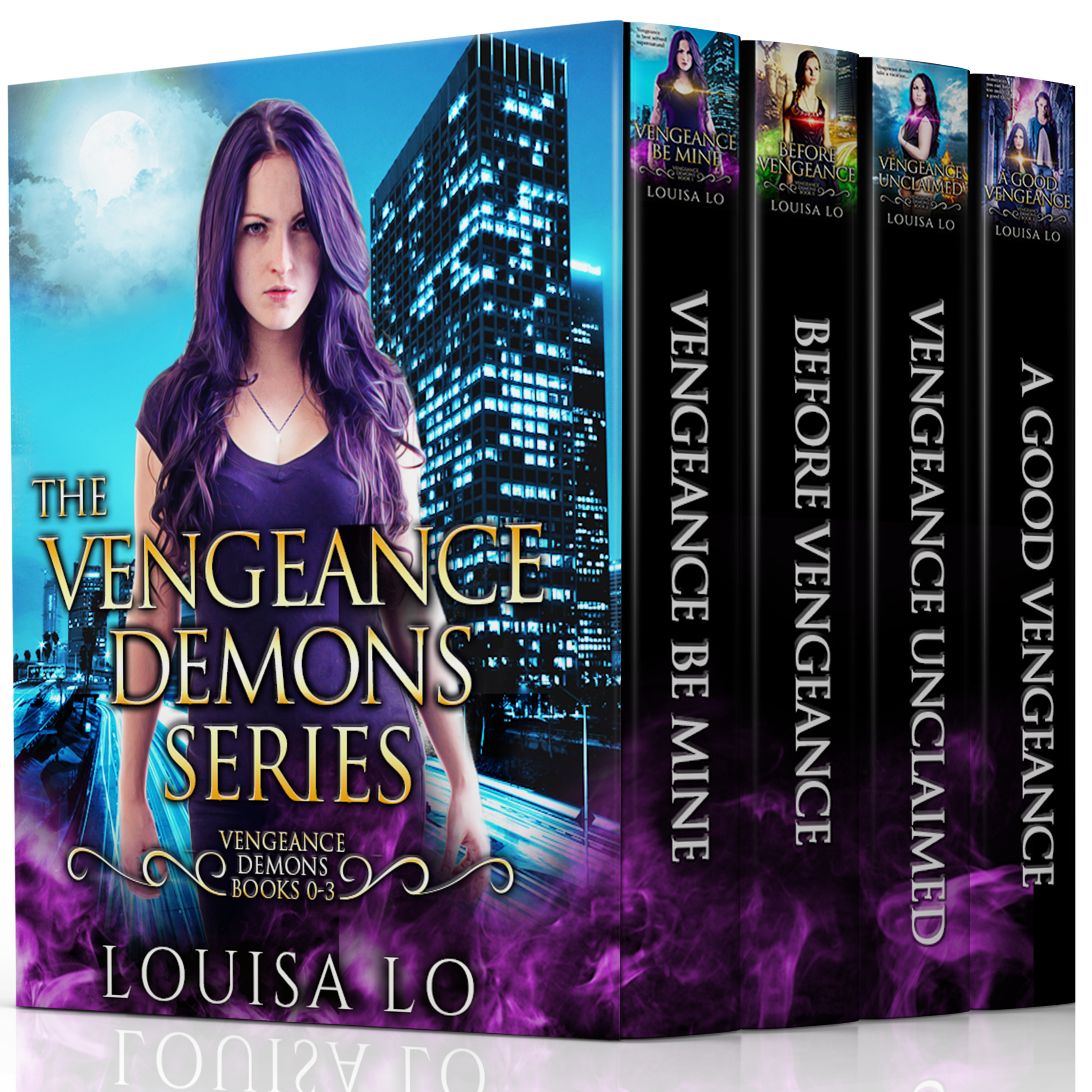 Treat yourself to a heaping dish of ice-cold revenge with the Vengeance Demons Box Set, complete with the first 4 books in the series. Read over 800 pages of the unforgettable series that already has over 300 four and five star reviews—it's vengeance, supernatural style!
VENGEANCE BE MINE (NOVEL)
Megan, a young demon/trickster hybrid, is just trying to get her vengeance license. The tricksters are chaotic spirits, and Megan fears that her unsavory heritage may get in between her and her dream…but her trickster blood just may hold the key to saving the world.
BEFORE VENGEANCE (NOVELLA)
A prequel to Vengeance Be Mine centring around the backstory of Megan's best friend, Serafina, and her fascinating past as a captive of the changelings.
VENGEANCE UNCLAIMED (NOVELETTE)
Megan's family vacation goes a tad awry, with possible long-lasting consequences for the entire world.
A GOOD VENGEANCE (NOVEL)
Megan and Serafina must face the threat of an impending magical war when Serafina's past returns to haunt her in the form of a changeling prince…
Well-written, hilarious, and entirely original, the Vengeance Demons Box Set is a fantastical ride that will leave you in stitches until the very last page.

Get your digital or print copy today at your online retailers.
For reviews of this collection check out Goodreads and your online retailers.